Terrace winfab Waterproofing
Specially engineered for seeping walls and roofs the offered coatings are best suited for below and above grade waterproofing applications. Featuring industry approved innovation from acrylic modified, PU based and waterborne technology the offered products are developed by premium grade polyurethane resins. Available with us in desired shades, the quality of the Acrylic Polymer Waterproofing Coating Service is always maintained at our end.
Features of Waterproof Coatings:
Does not break
Resistant to roots and fungus
Fast & easy application
Highly elastic
Resistance to weather
Practically no aging
Polyurethane Waterproofing Service
Polyurethyane Waterproofing Service on metal provides a thin film, high gloss finish with exceptional weathering performance characteristics. This coating, commonly referred to as poly coating, is used in virtually all industrial markets to provide a smooth durable finish that has superior resistance to corrosion, abrasion, and chemical exposure.
Versatility and ease of use
Spray, roller, curtain-coater or electrostatic application
Excellent chemical/physical resistance
Excellent transparency
Formaldehyde-free
Injection grouting
Fully examine the existing site conditions to ensure that all associated work can be performed without removing or relocating existing utilities, structures or structural members.
Remove all standing water.
Drill at a 45° degree angle where possible to intersect the wall/floor joint interface halfway through the thickness of the substrate (e.g. 4" deep for 8" thick slab)
Drilling depth should be half the thickness of the concrete member.
Install mechanical injection ports and secure in place at a spacing of 6-12" inches apart (6" for hairline and 12" for wider cracks). Alternate positioning from left side to right side as you move along the crack where possible. Extremely wide cracks (if any exist) should be covered with a surface seal prior to injection in order to contain the injection resin until cured. Under proper pumping conditions in active leak injection, the following signs should be observed in the order listed:
Water displaced from crack/joint by the resin.
Pure resin from crack/joint

If the joint surface exhibits immediate free flow of resin while working the first packer, pause for a few minutes. In most cases the resin will react fast enough with the water and expand rapidly. The resulting resin product will heal the joint and provide a surface seal to contain the material to follow.

The contractor is responsible for estimating what duration time is adequate for grouting the voids and is responsible to prove that the void is full by attempting to inject each port to refusal.

Once the contractor is assured that the resin has reached the next injection packer or has sufficiently stopped the water as evidenced by the grout oozing out of the joint area, he should shut off the resin flow and disconnect pump pressure line and proceed to the next packer. Follow the injection process for one to three packers, the contractor shall return to the first packer and attempt to re-inject it again. Some of the packers will take more grout, filling up more of the crack/joint area and creating a higher density void filler and water stop.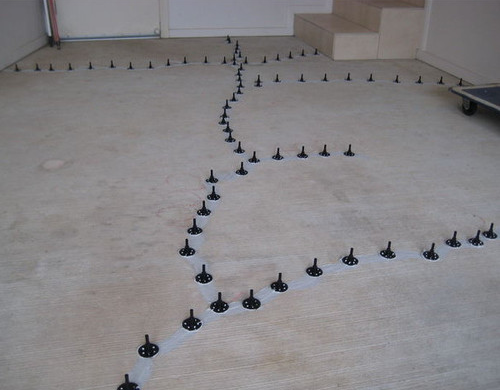 Expansion joint treatment
We offer a flexible and highly durable tape for expansion joints with high elasticity to accommodate the thermal movement and, at the same time waterproofing the leakage prone joint.
The above system can be adopted on any old or new terrace for water proofing, joints sealing and expansion joint treatments.
The service life of the system will be 10 years and a guarantee of 5 years can be promised for the following waterproofing systems The steps involved and the material used will change according to the site conditions which will be discussed with the customer.
Concrete mother slab (RCC)
1st Coat of Polymer adhesive
Pasting of flexible tap of joint sealing
2nd Coat of Polymer Adhesive
water storage tank treatment
High Performance Waterproof Protective And Food Grade Epoxy Lining System For Water Reservoirs
A high-performance epoxy based waterproofing coating system in place of cement plaster or cement mortar lining in the water reservoirs. In-situ application on casted concrete surface.
Base Bonding Layer of Polymer modified cementitious Waterproof Coat Advantages- Penetrates cracks and pores and Sealing micro damages like hair cracks, joints, micro porosity, holes, dents etc.
ADVANTAGES
Superior water proofing properties due to multiple hybrid layers.
CFTRI approved food grade epoxy (USFDA- 21CFR 175-300) for potable water
Excellent chemical resistance against chlorine and other dissolved salts
High abrasion, erosion resistance and excellent bonding with base surface
Long term anti-fungal, anti-bacterial properties
Highly impervious membrane formation
Crack and debonding resistance
Maintains water quality for longer period of time.
Low VOC and completely solvent free
Easy to apply and easy to maintain
Maintains excellent aesthetics looks