MCU-Coatings
MCU-Coatings offer many advantages for the application that saves both time and money for both the contractor and the project owner.
Large constructions, whether for new construction or for maintenance can benefit from being able to coat without shut down due to climate conditions such as high relative humidity, dew point or excessive hot or cold climates. These non-restrictions can save as much as 30% - 40% of the over-all time as well as significant cost savings.
MCU-Coatings is successfully being applied to in-situ hot pipe running at constant temperature at 80°C to 100°C. The same products can be successfully applied in temperatures as low as -15°C as well as sweating gas and water pipes.
Production plants, refineries and gas plants are faced with problems in these areas as shut downs are too costly and time consuming or just not feasible. MCU-Coatings, a unique single component. PolyUrea coatings' technology called MCU.
Together with an unbeatable long-term life cycle performance, these coatings have numerous advantages both for the applicator and the owner!
MCU-Coatings can do the job where others fail and our track record of is impressive. The up to 3 times longer life cycle of MCU-Coatings, as compared to an epoxy / polyurethane system, is due to the extreme surface tolerance, the climate non-restrictions and the physical properties. MCU-Coatings' technology has chemistry with superior characteristics, such as extreme corrosion resistance with greater flexibility, chemical resistance as high abrasion and impact resistance. A 3 layers coatings system can be applied in 1 day. All together MCU-Coatings has virtually eliminated most of all crucial key elements that cause coating "Premature Failures".
MCU-zinc
MCU-miozinc
MCU-aluprime
MCU-topcoat
MCU-miotopcoat
MCU-alutopcoat
MCU-clearcoat
MCU-shieldcoat
MCU-niteglo
MCU-aluminium HH
MCU-zinc HH
MCU-quickcure
Hospitality Flooring
Patients and healthcare providers depend on a safe and hygienic flooring system that does not encourage the spread of dangerous bacteria. Our epoxy flooring for hospitals and other medical facilities creates a seamless, chemical-resistant surface that supports even the most rigorous cleaning protocols. Industrial epoxy flooring in Detroit is made specifically for high-demand environments like surgical rooms and trauma centers where sanitation is a top concern.
Commercial epoxy flooring isn't just resistant to harsh chemicals and solvents; it's also incredibly resistant to punctures, stains, and tears. An epoxy floor is easy to clean with even harsh or abrasive cleaning products. No wax is ever required. Spills on an epoxy floor will be isolated without seeping into the concrete substrate. For the ultimate in hygienic flooring, we can also install an integral cove base and wall system. We also offer EPA-registered microbial properties.
Our hospital epoxy flooring is suited for a wide range of healthcare facilities. With a customizable appearance, long life, and hygienic surface, an industrial epoxy floor coating can be used in the following applications:
Hospitals
Surgical rooms
Laboratories
Physical therapy centers
Trauma centers
Pharmacies
Dental offices
Nursing and assisted living facilities
Senior centers
Veterinary offices and vet hospitals
Dog daycares and kennels
Prison hospitals and medical centers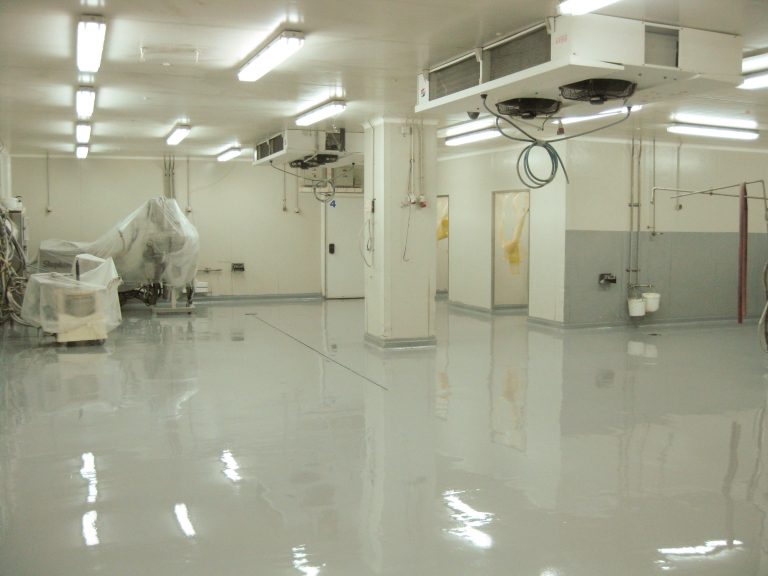 Antistatic Flooring
Offering you a complete choice of products which include anti corrosive paints and anti-carbonation coating.With rich industrial experience we are involved in offering an extensive range of Anti Corrosive Paints.
Sports Ground Flooring
We are a leading Manufacturer of sports ground coatings and stadium sports ground coatings from India.
Leveraging our immense expertize in this domain, we have been able to provide highly reliable and cost effective Sports Ground Coatings to a huge number of clients all over the nation.
We ensure the sports grounds to be long lasting, suitable for games and anti-skid. Our professionals use superior-grade material to execute these services as per the expectations of our clients.
Application Areas of Sports Ground Coatings:
Volleyball
Handball
Tennis court
Badminton courts
water storage tank treatment
High Performance Waterproof Protective And Food Grade Epoxy Lining System For Water Reservoirs
A high-performance epoxy based waterproofing coating system in place of cement plaster or cement mortar lining in the water reservoirs. In-situ application on casted concrete surface.
Base Bonding Layer of Polymer modified cementitious Waterproof Coat Advantages- Penetrates cracks and pores and Sealing micro damages like hair cracks, joints, micro porosity, holes, dents etc.
ADVANTAGES
Superior water proofing properties due to multiple hybrid layers.
CFTRI approved food grade epoxy (USFDA- 21CFR 175-300) for potable water
Excellent chemical resistance against chlorine and other dissolved salts
High abrasion, erosion resistance and excellent bonding with base surface
Long term anti-fungal, anti-bacterial properties
Highly impervious membrane formation
Crack and debonding resistance
Maintains water quality for longer period of time.
Low VOC and completely solvent free
Easy to apply and easy to maintain
Maintains excellent aesthetics looks